---
I don't tell students what to think.
I only tell students what to consider.
—KLdE
---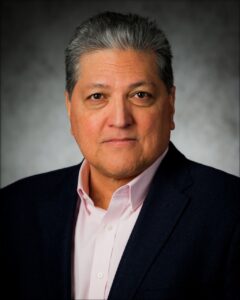 Kenneth L. d'Entremont, Ph.D., P.E.
The author is now an engineering professor teaching product-safety engineering and engineering ethics to university students. In addition, he teaches system safety, industrial safety, and occupational and environmental health and safety (OEHS) courses.
He has Ph.D., M.S., and B.S. degrees in Mechanical Engineering and is a registered Professional Engineer (P.E.) in two states.
In addition, Ken is on the Board and serves as Secretary of the Society of Product Safety Professionals (SPSP).
He has a background in industry including over a decade managing the product-safety engineering efforts for a large international designer, manufacturer, and distributor of innovative and hazardous consumer products. There, he worked to design-in positive safety characteristics to their products.
This was the birth of what he now calls Design For Product Safety or DFPS.
It was during this time that he experienced the importance of applied engineering ethics to designing safe products and recalling those falling short.
The author writes his book from an informed, yet unbiased, perspective.
He provides no expert-witness testimony
He has no financial interest in any position, example, or topic in the book
His livelihood is unaffected by the conclusions he draws and expresses in the book
These conclusions will make no one completely happy
He critiques and complements all sides involved in consumer-product safety—engineers, managers, executives, attorneys, regulators, advocates, and consumers

After all, we are all in this together!
---
To learn more about the author's academic and industrial experience and educational background,
please view his LinkedIn profile.
---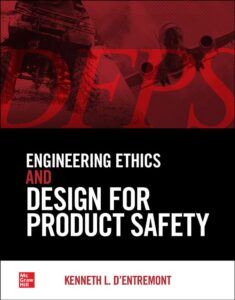 ---
© 2024 K.L. d'Entremont