Engineers should not have to put their careers on the line to do what is ethical.
—From the book
Chapter 12: Conclusions

---
MEDIA:
---
The New York Times article describing pivotal engineering-ethics events in the author's career as a corporate manager of product-safety engineering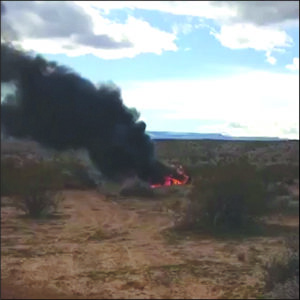 Jeans, David. "The Polaris RZR, an Off-Road Thrill That Can Go Up in Flames." New York Times, September 6, 2019.
(https://www.nytimes.com/2019/09/06/business/polaris-rzr-fires)
---
SOCIAL MEDIA:
---
LinkedIn Post (06/14/21): Utah Students Engineer a Solution for Eye Exams in Remote Areas
It was a privilege to advise a great group of University of Utah Mechanical-Engineering students who designed, analyzed, tested, and constructed this portable work surface and power supply.
They did a terrific job–even in the middle of COVID-19 gathering restrictions.
---
LinkedIn Post (11/10/20): Acting US CPSC Chair, Robert Adler, addresses the class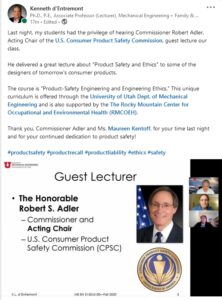 ---
Involving Engineering Students in the ASTM Standards-Development Process (09/14/20)

Drafting a new standard for commercial e-scooters through WK70724 with many thanks to Ms. Molly Lynyak, Dr. Robert Whittlesey, and ASTM.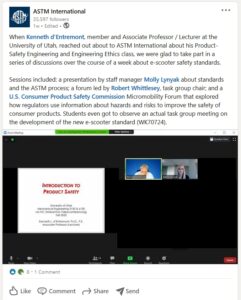 ---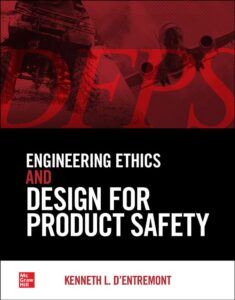 ---
© 2024 K.L. d'Entremont